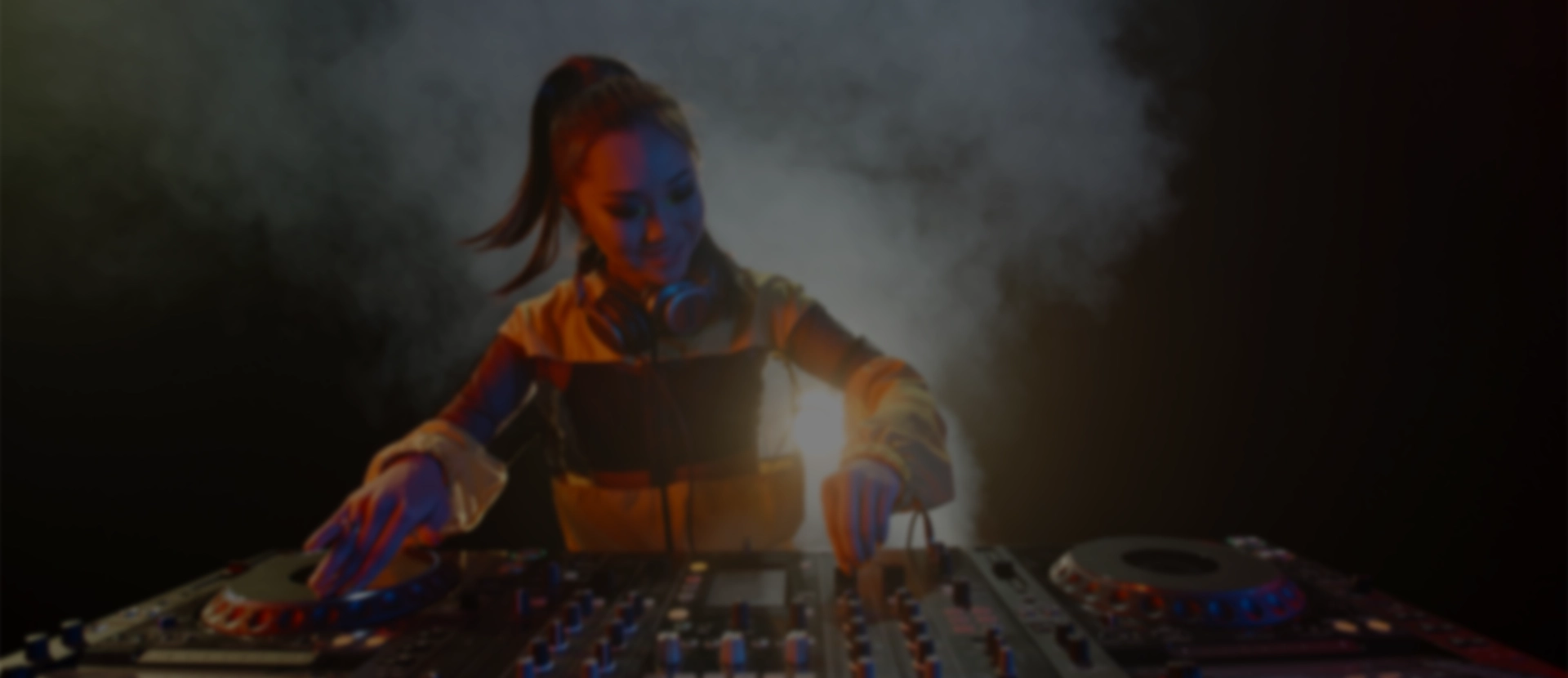 What is our DJ Automation software?
With +30 years of experience in radio, M&I Broadcast Services has emerged as the trusted partner for radio stations across Europe, offering Omniplayer, our top-notch DJ automation software. Its cutting-edge distribution tools are designed to be state-of-the-art and reliable.
Request a demo
What can Omniplayer provide you with?
Multiplayer
Control everything to be played or announced on the air.
Singleplayer
Easily manage your playlist and monitor its status.
Cartplayer
Unleash your creativity with a personalized cartwall experience.
MixEditor
Create audio segues between music titles while incorporating jingles and voicetracks.
Podcasting
Export, convert, and publish the titles automatically.
Visual radio
Combine audio with captivating visuals.
Customization
Personalize your experience, tools and access.
Log Editor
Effortlessly create and edit playlists for multiple stations or channels.
Playlist and traffic scheduling import
Integrate OmniPlayer and an external music rotation or traffic system with ease.
Our clients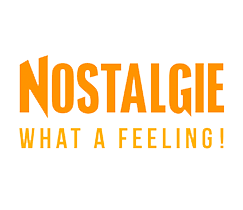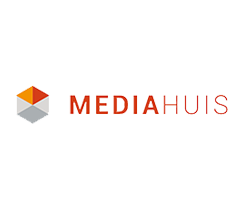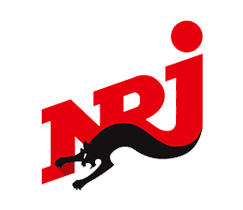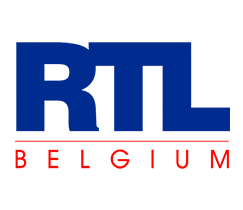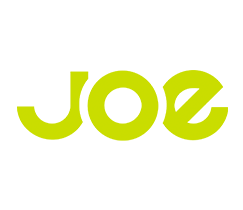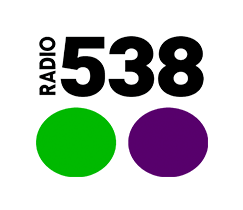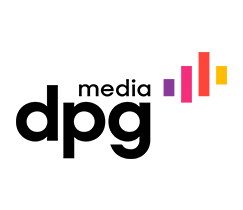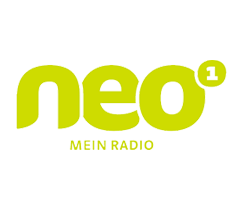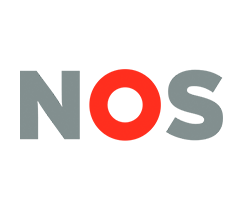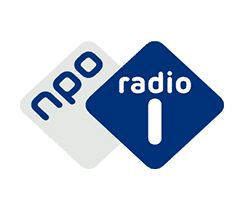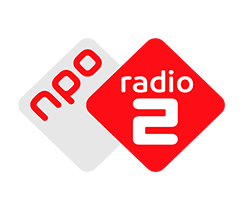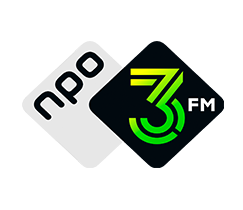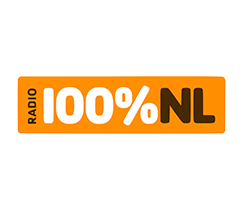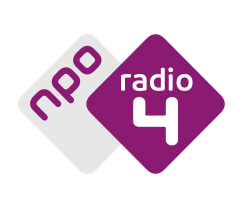 MultiPlayer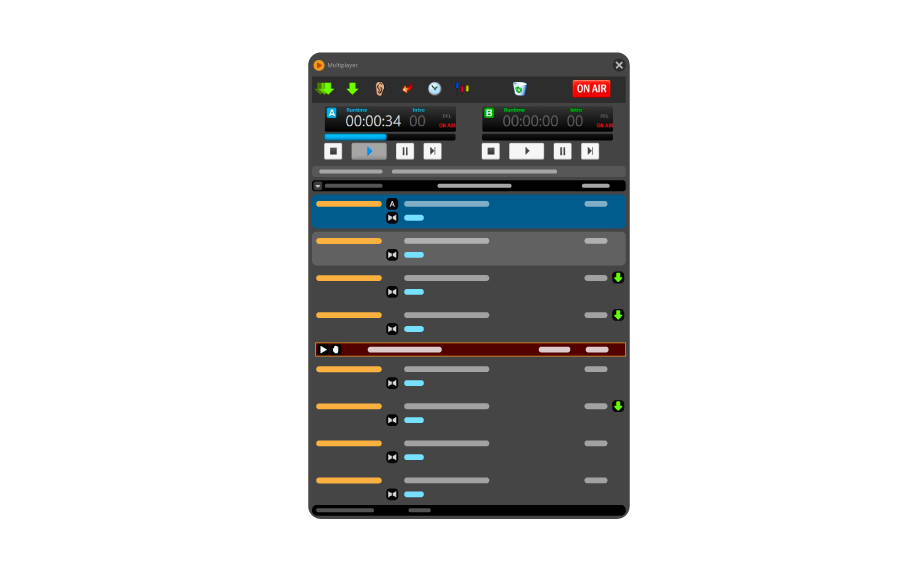 The MultiPlayer application is a versatile and user-friendly DJ Automation software that caters to both live assist and automated radio broadcasting. It seamlessly integrates with the LogEditor scheduling application, efficiently loading the log event by event, ensuring a smooth and streamlined programming experience.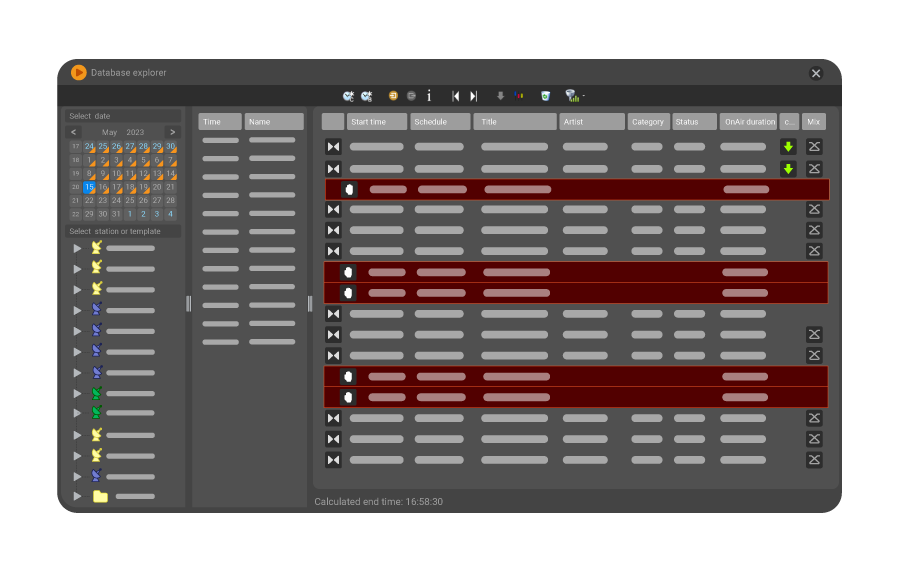 The module encompasses various elements such as music, commercial breaks, external commands, and even text files for news scripts, providing comprehensive control over everything to be played or announced on the air. Operators can effortlessly start broadcasting the titles in the log with a simple push of a button.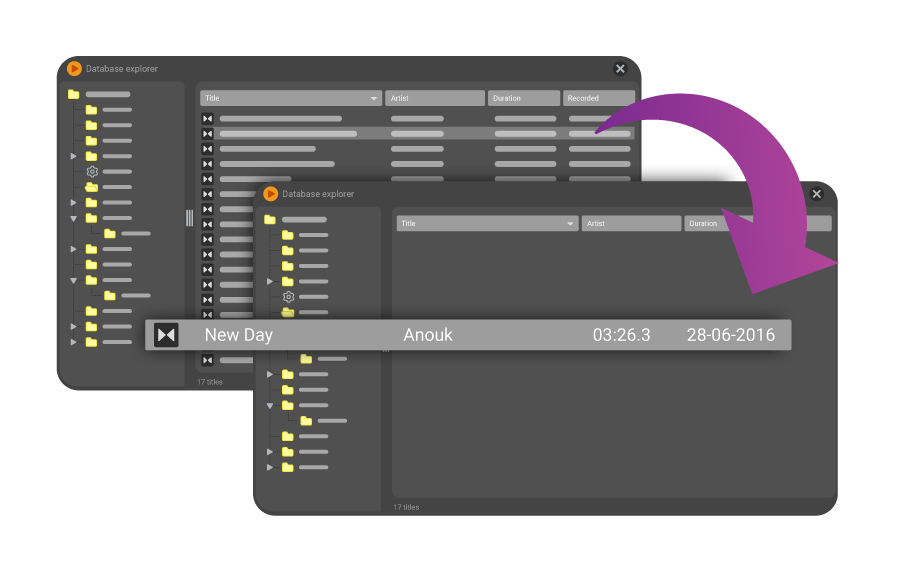 The intuitive display presents the log as a single list, allowing operators to modify it at any time by conveniently dragging and dropping titles from the Database explorer. In manual mode, the top title on the list is automatically assigned to one of the available stereo tracks, enabling seamless mixes and crossfades between songs.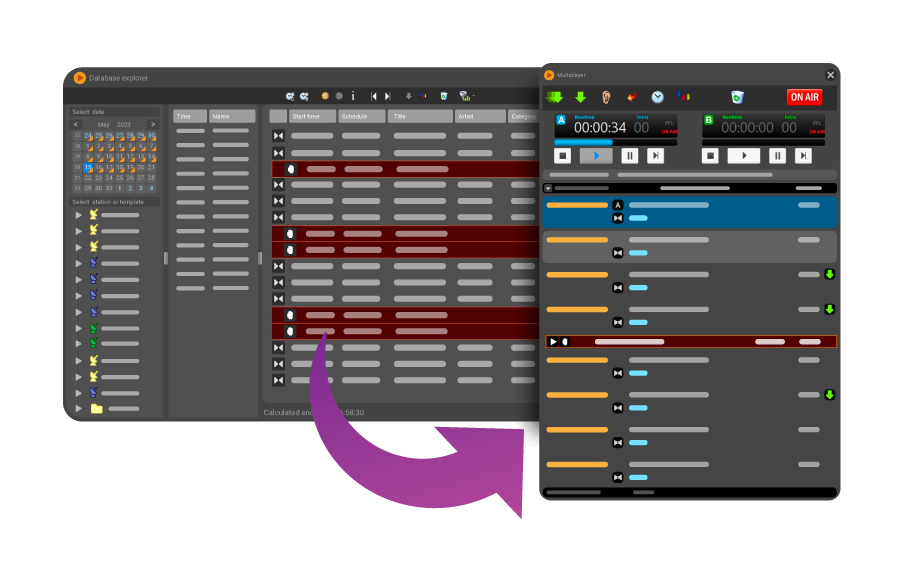 Auxiliary text windows can be utilized to showcase standard text files like news or weather forecasts. With all the essential information consolidated on a single or dual screen, DJs can have a comprehensive overview of their work in one place, eliminating the need to search for scattered information.
SinglePlayer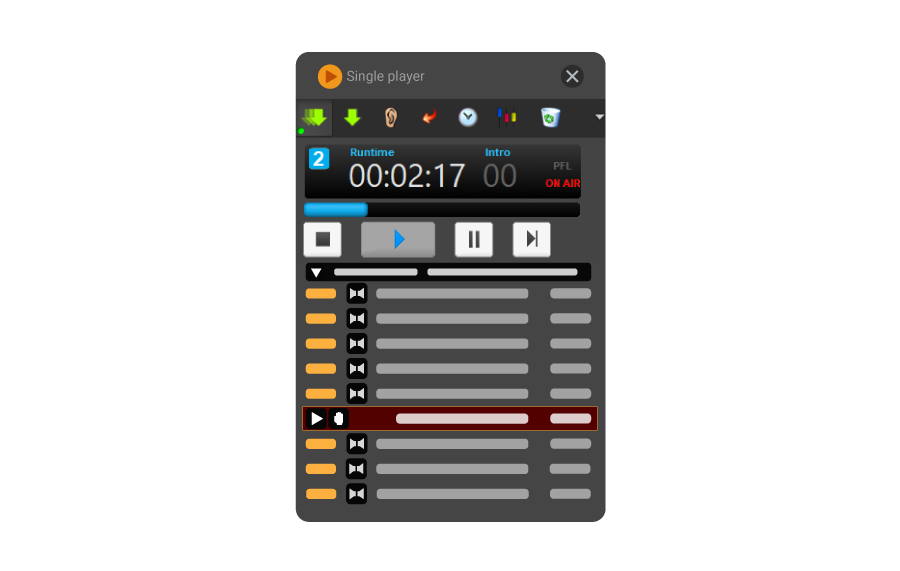 The SinglePlayer application offers a complete solution for automating your broadcasts. It goes beyond traditional airwave broadcasting by providing options to distribute your content on the web, satellite, or DAB+. The SinglePlayer channel window serves as a centralized control hub, displaying various functions and icons that make it easy to manage your playlist and monitor its status.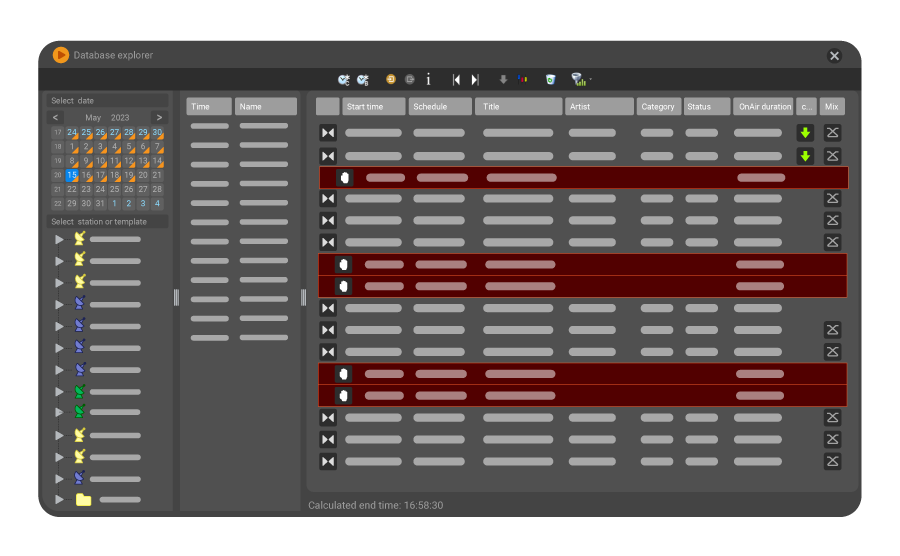 This best radio DJ software gives you the flexibility to automate your broadcast in two ways: activating the Chain-all function for continuous playback or relying on clock settings for precise scheduling. Alternatively, you can choose manual control, allowing for complete flexibility during your live broadcast.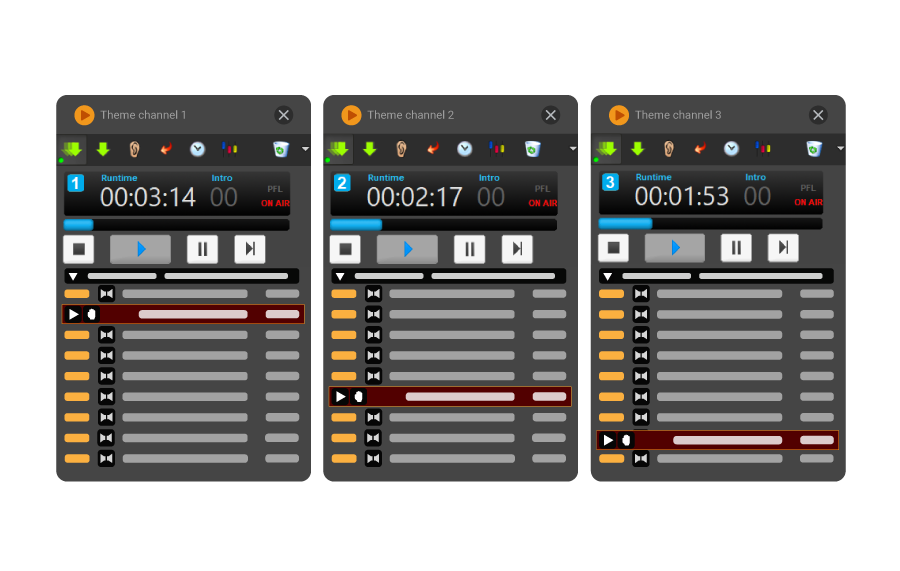 With the capability to display up to sixteen channel windows on a single workstation screen, creating your playlist becomes effortless. You can simply drag and drop titles from the Database explorer or refer to pre-scheduled programs. Thanks to these features, OmniPlayer is the ultimate solution for recording live radio broadcasts across various platforms, making it the preferred choice for DJs and radio stations.
CartPlayer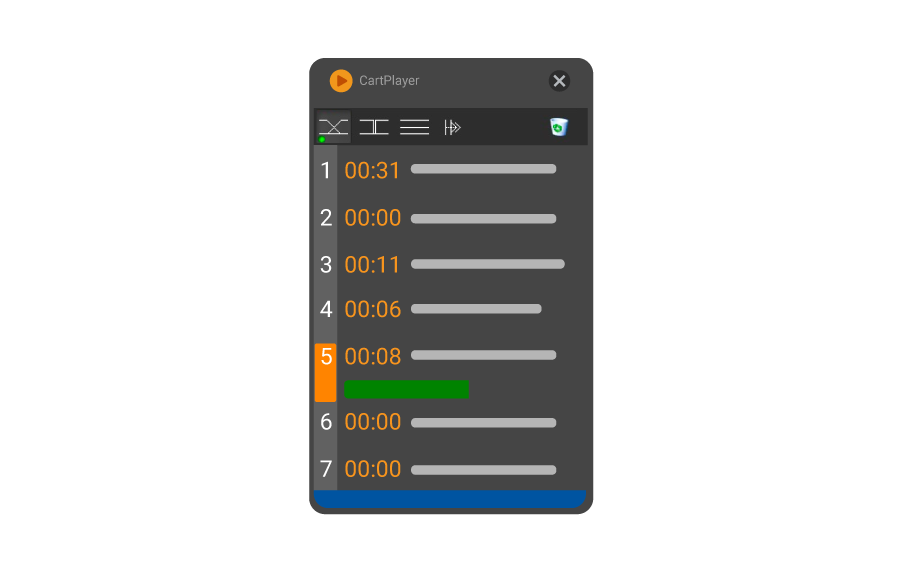 The CartPlayer is one of our featured applications within our DJ Automation software, offering a user-friendly graphic cartwall environment. The CartPlayer window consists of numbered sections known as stacks, providing a simple drag-and-drop interface for organizing and playing audio titles or groups from the database. To play a specific cart stack, you can effortlessly click its number or press the corresponding number button on the dedicated keyboard.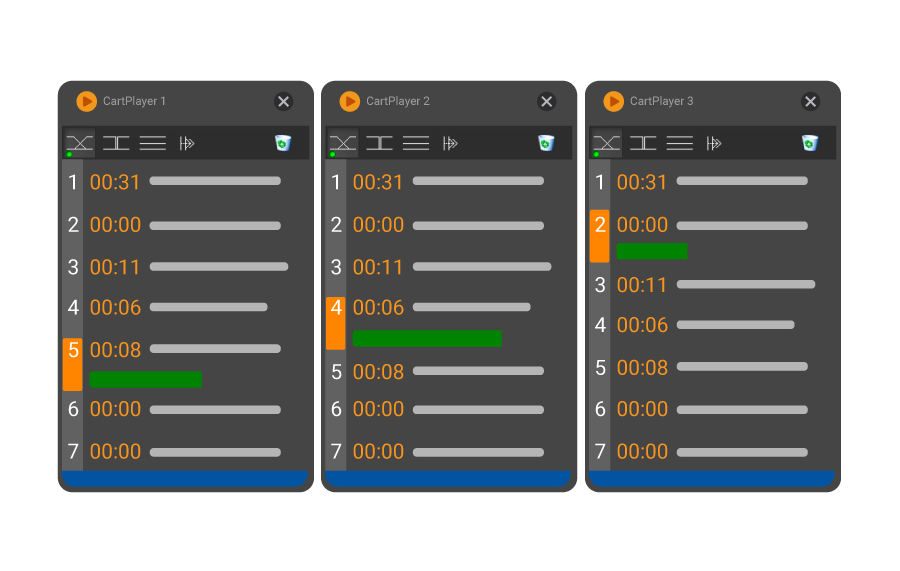 Ready to unleash your creativity with a personalized Cartwall experience? The number of CartPlayers, play modes (crossfade, back to back, or simultaneous), size, and visual appearance are fully customizable. A Cartwall can support single or multiple audio devices, providing flexible options for your setup. Furthermore, Cartwalls can be saved and loaded from User workspaces within seconds, ensuring quick access to your preferred configurations.
MixEditor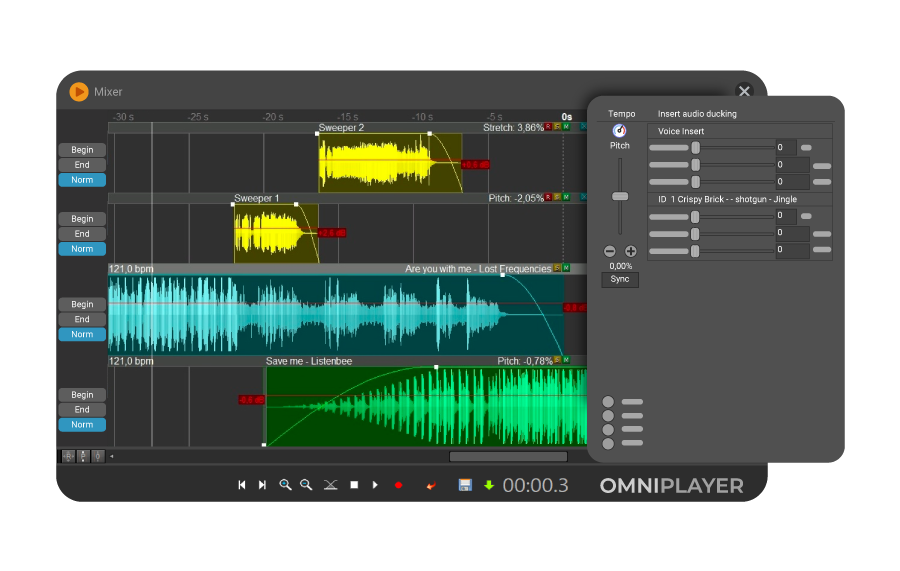 Experience the full potential of radio editing with our cutting-edge DJ Automation software. Omniplayer empowers DJs to effortlessly create flawless audio segues between music titles, while seamlessly incorporating jingles and voicetracks. With its intuitive multichannel waveform view, DJs can plan their shows in advance or make dynamic adjustments during live radio broadcasts.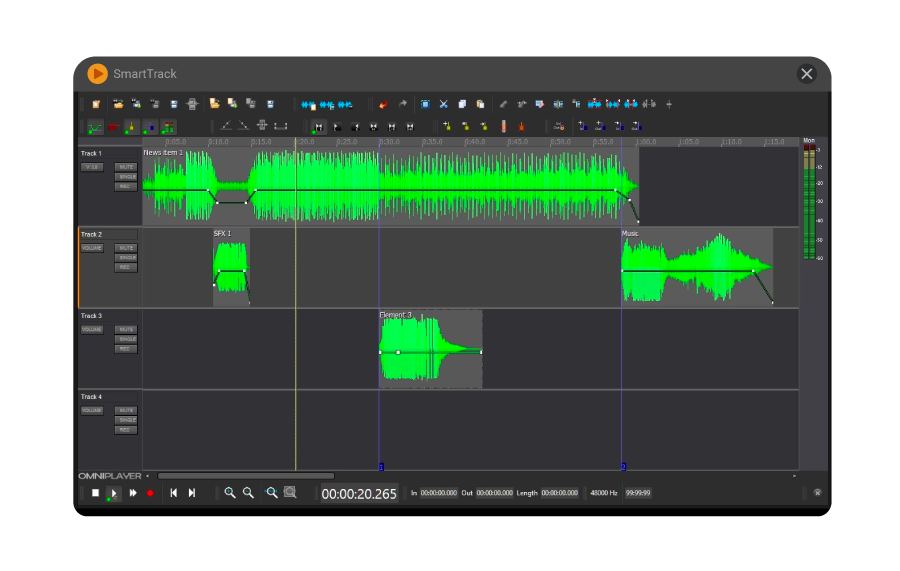 Maximize the capabilities of MixEditor, a key feature of our best radio DJ software. Take advantage of precise begin- and end-offsets, volume editing, and audio ducking on each track to ensure seamless transitions that captivate your audience. Our software also includes pitch and stretch control with BPM sync, guaranteeing smooth and harmonious transitions across all tracks.
How else can you take advantage of our DJ Automation Software?
Podcasting
The OmniPlayer Podcast Publisher in our DJ Automation software automates the export and conversion of titles from the database for podcasting. The application exports, converts, and publishes the titles automatically to designated channels, streamlining the workflow for DJs and content creators.
Visual Radio
OmniVeo is the revolutionary visual radio software, available as part of our DJ Automation software, that transforms radio broadcasts into immersive experiences by seamlessly combining audio with captivating visuals. It allows effortless integration of videos, stills, graphics, and camera feeds to engage the audience and attract commercial partners.
Customize your radio experience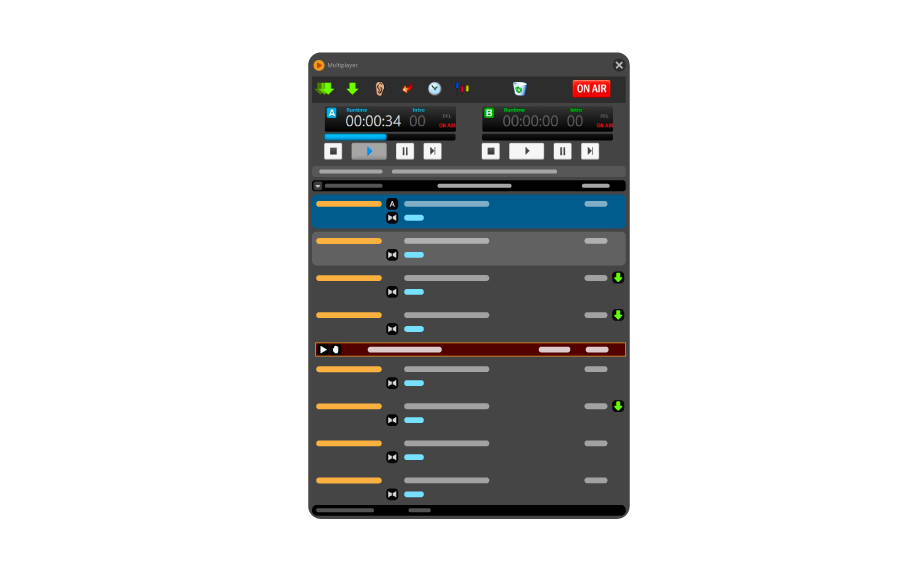 Customization
DJ's can customize all toolbars of the different applications. Users can drag & drop icons to and from the toolbars thanks to our customization tools. The view of the MultiPlayer and SinglePlayer can also be changed for different purposes.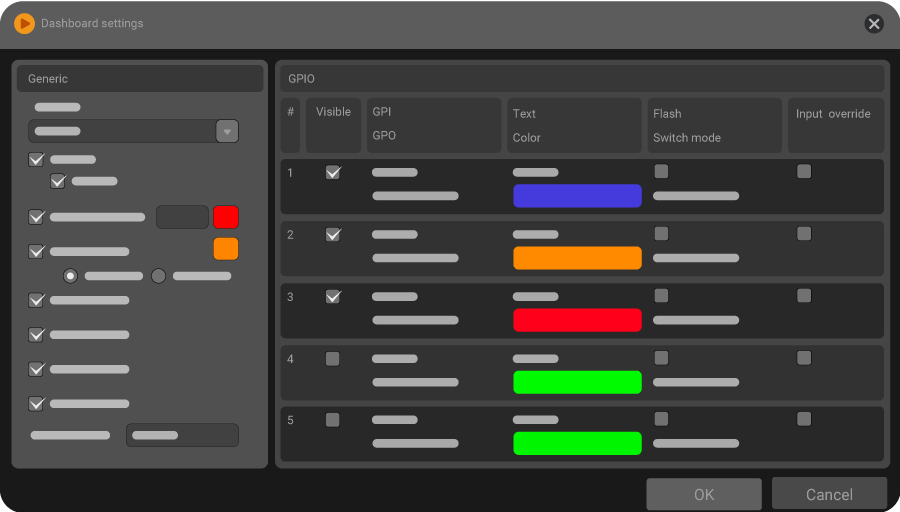 Dashboard
The Dashboard application offers multiple functions, including displaying the current time, countdown to the next commercial break, providing an overview of the Airback backup station, and showing signals from external inputs. Additionally, it allows configuration of buttons to control external devices or activate inputs on other applications.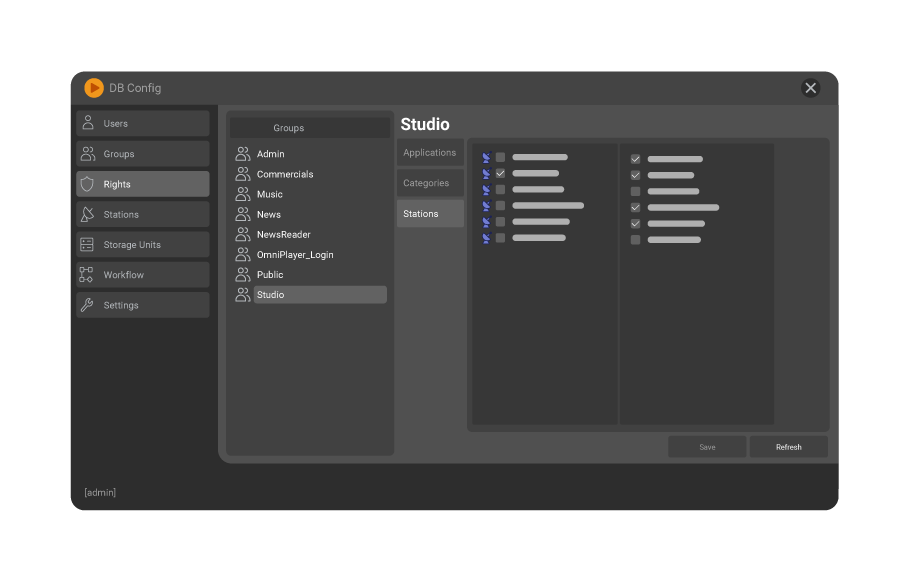 User Rights
OmniPlayer offers a convenient single sign-on mechanism and allows users to be assigned group rights. This enables access to specific applications, menu options, categories, and stations. Different user rights, such as read, create, modify, or delete, can be assigned per category for each user group. Additionally, access can be granted to different radio stations.
Streamlined Radio Management & Integration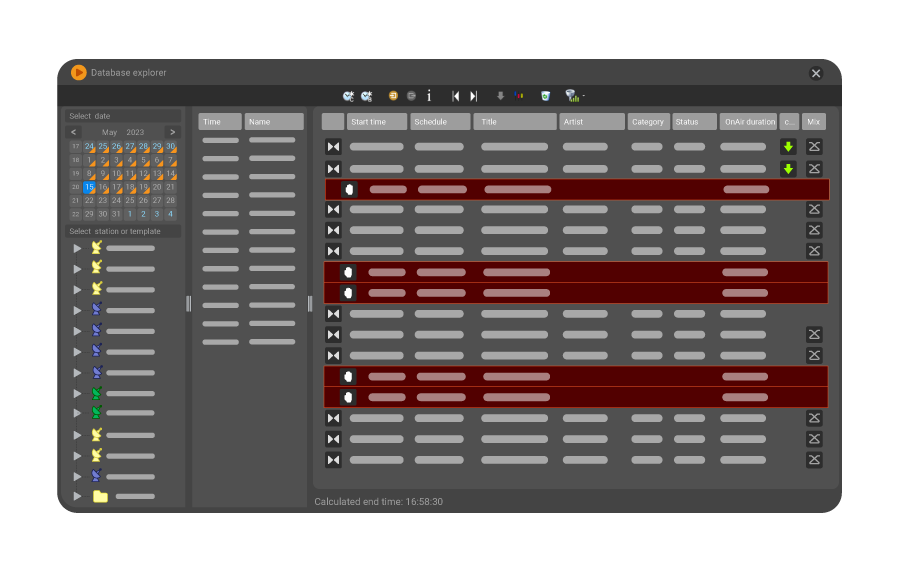 Log Editor
LogEditor, a key feature of OmniPlayer DJ Automation software, streamlines radio show production by enabling users to effortlessly create and edit playlists for multiple stations or channels. The LogEditor interface allows for the creation of detailed radio schedules, with clocks and events organizing content by theme or purpose. Time-saving schedule templates facilitate the rapid generation of new Logs or Breaks, while On Air Applications like MultiPlayer or SinglePlayer seamlessly retrieve and play scheduled programs.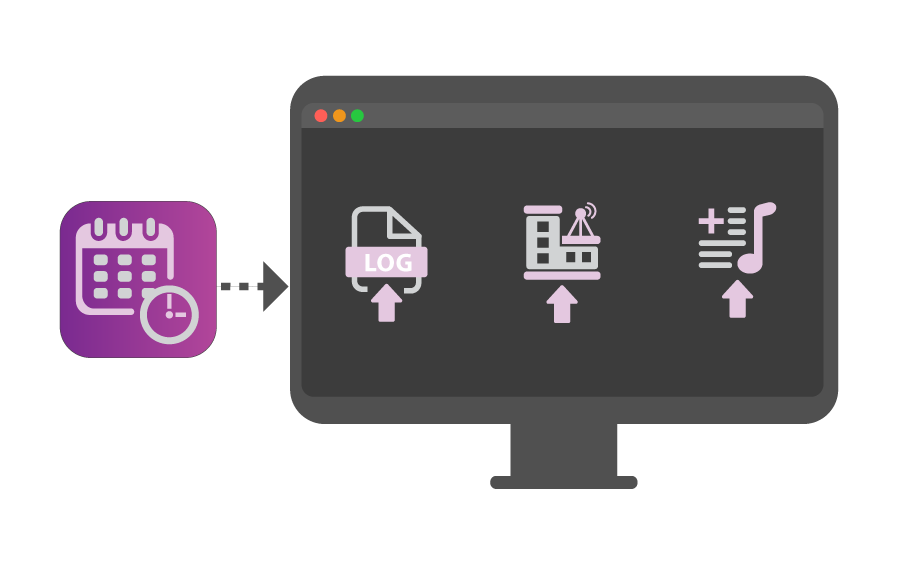 Playlist and Traffic Scheduling Import
This valuable application facilitates integration between OmniPlayer and an external music rotation software or traffic scheduling import. It supports TAB separated ASCII files generated by popular scheduling systems like Powergold, Selector, or MusicMaster.
More information? Contact us here
Case studies
NPO Radio 5
The public broadcaster NPO Radio 5 is focused on news and Omniplayer's SmartTrack Audio Editor proved to be the perfect tool for journalists. As the presenter Tom Herlaar explains, 'Audio editing is an important part of the radio production process. The SmartTrack editor in OmniPlayer is the perfect tool, as it allows them to edit items easily, ready for broadcast or web, app and social media distribution'.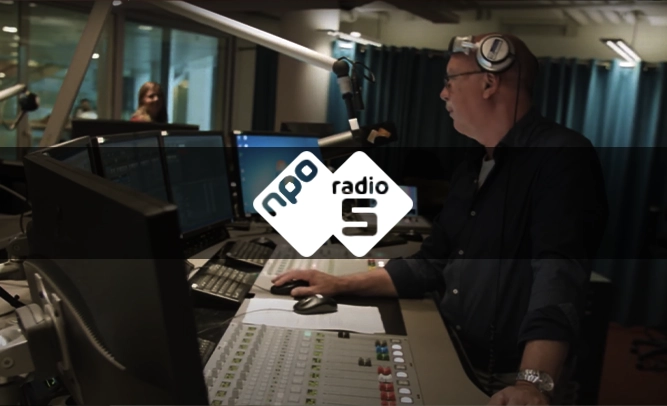 Qmusic
Jaap van 't Riet, Chief Engineer at QMusic is a fan of Omniplayer's integration capabilities: 'I'm very pleased that it embraces new technologies like audio and GPIO over IP. OmniPlayer seamlessly integrates with our DHD mixing consoles, which gives us a lot of flexibility, and it reduces costs. That makes me a happy guy!'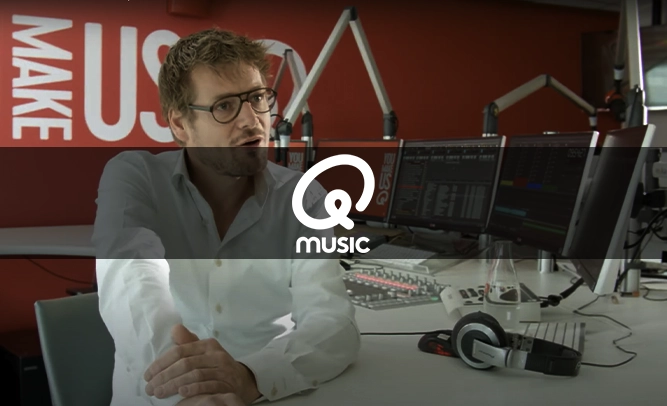 Radio 538
Dennis Ruyer, host DJ of the popular weekend show 538 Dance Department at Radio 538 -owned by Dutch market leader Talpa Radio- is an avid fan of Omniplayer: 'It's a tool that I just can't be without. It's very stable and it's very reliable. You can pre-edit your whole radio programme in advance'.